Incorporated in 1912, Redmond started off as a pioneer town with logging, fishing, and agriculture being its primary sources of income for residents. After the SR-520 floating bridge was built, Redmond grew as a suburb town for Seattle.
In 1986, Microsoft made Redmond it's home, which is now responsible for much of the town's growth due to employing over 45,000 full time employees. Today, it is a beautiful urban/suburban home to over 65,000 residents.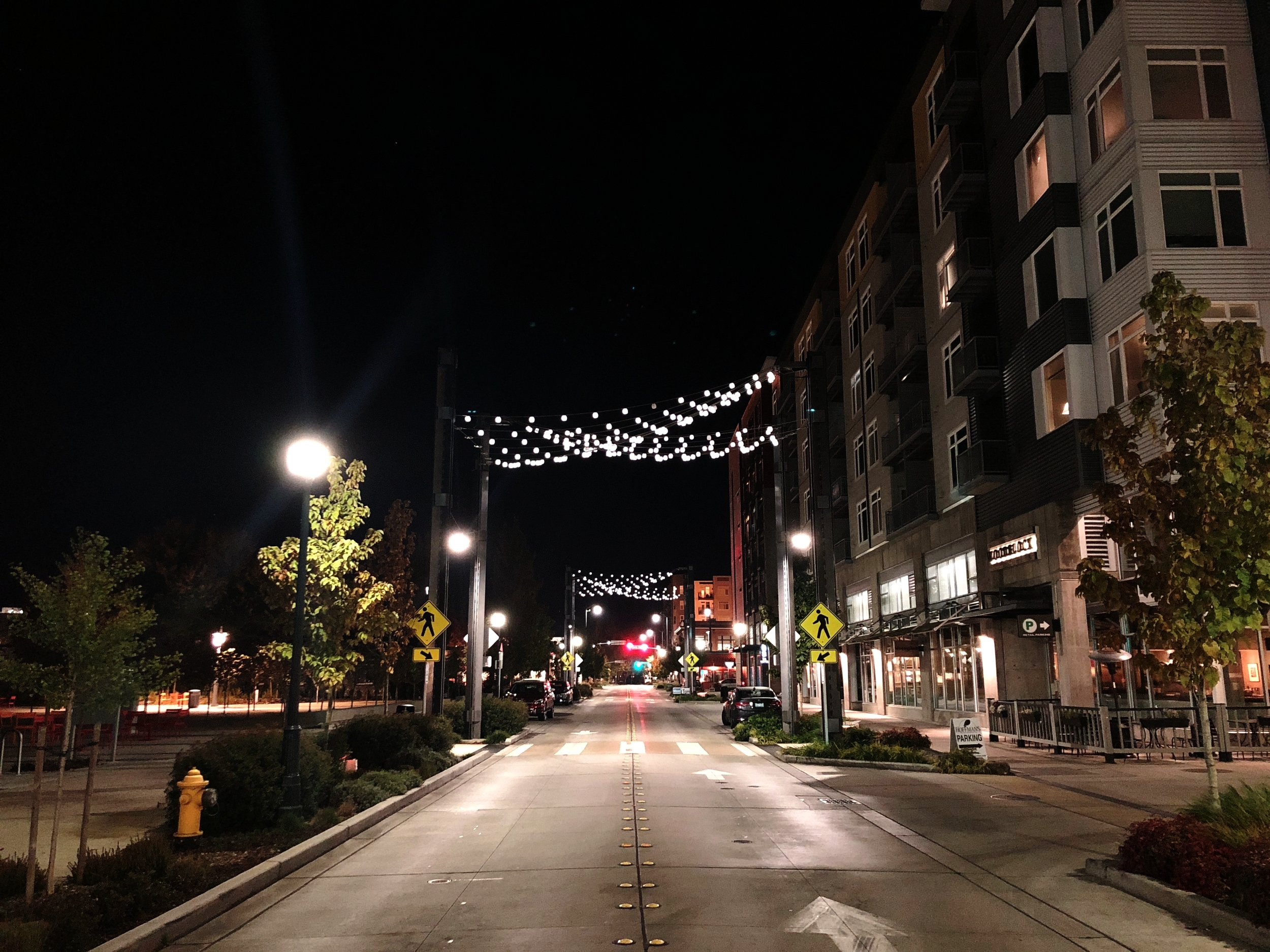 Cleveland St. - Downtown Redmond
Redmond has an excellent coffee culture, with diverse choices ranging from drive-through coffee, to craft coffee shops with a focus on relaxing.
There are great places to eat in downtown. Tipsy Cow, Matador, and Hoffman's Bakery are all right off of Cleveland Street, and represent excellent choices for breakfast, lunch, or dinner. Our favorites are listed here.
Downtown Park - Downtown Redmond
Redmond, Washington is an excellent place to go outside. Home of the famous Marymoor Park, which is a 640 acre sprawling piece of land on the north point of Lake Sammamish, citizens of Redmond get to enjoy the rock climbing facility, outdoor concerts and events, and various sports fields.
The Sammamish River walking/cycling trail also runs through Redmond and offers options for both recreation, and transportation between neighboring towns. Downtown also contains beautiful parks and green spaces.
Redmond Transit Center - Downtown Redmond
The Redmond Transit Center is located within walking/cycling distance of most downtown condominium communities, and its three story parking garage provides abundant parking for those living out of walking distance.
The 520 trail provides a direct shot to Microsoft from downtown by bicycle, and the Sammamish River Trail provides access from downtown Redmond all the way to Kenmore.