Founded in 1888, Kirkland, Washington is located in King County and is the sixth largest city in the county with a population of just under 90,000 people.
With close proximity to Seattle, and Bellevue, Kirkland is a popular choice for professionals and executives with a commute they desire to keep short. Kirkland is also a part of the excellent Lake Washington School district.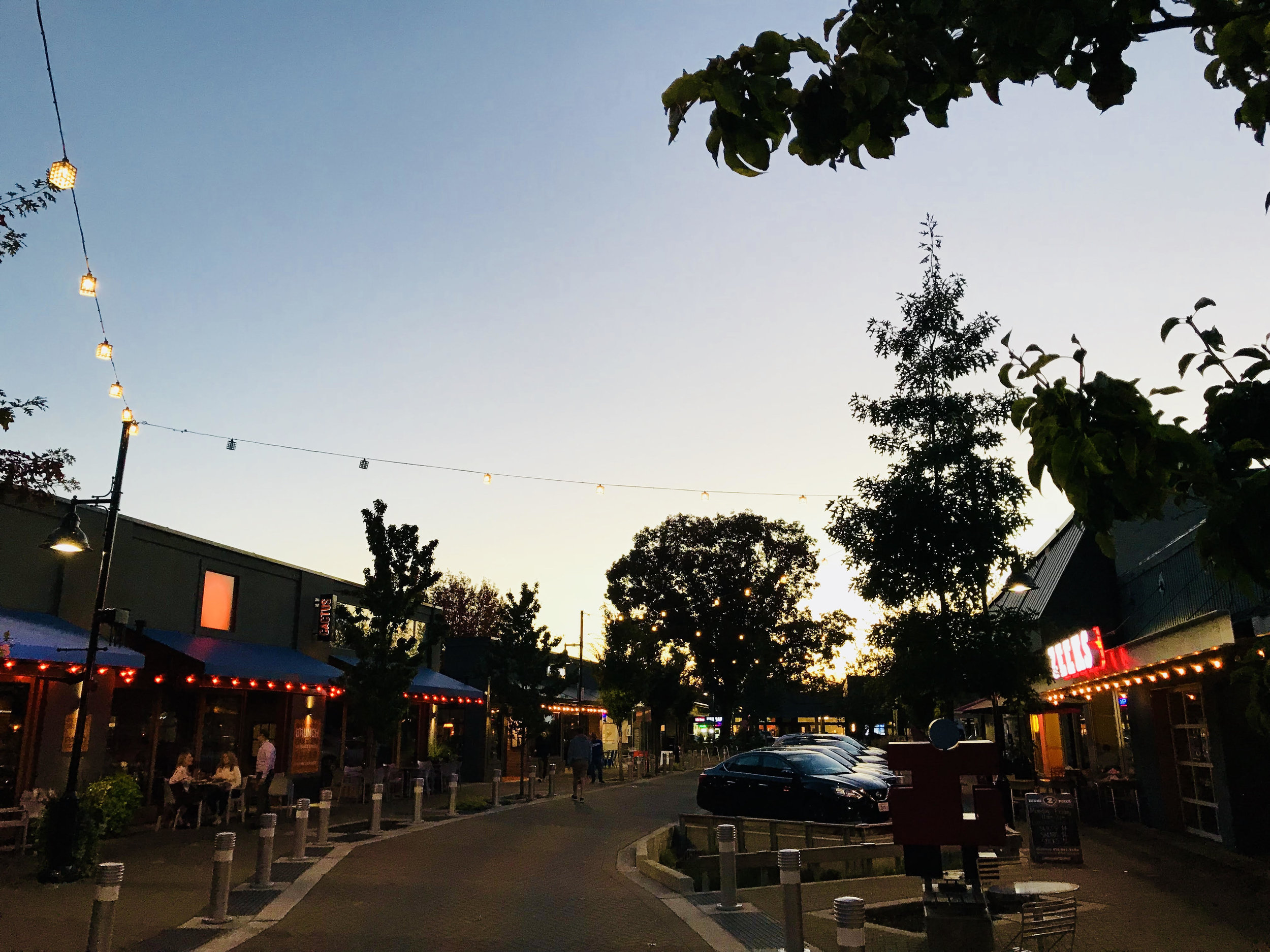 Park Lane - Downtown Kirkland
Food, Drinks, and Fun are what downtown Kirkland is known for. Ice cream or Gelato? Whiskey Bar or Craft Mexican Cantina? Handmade Lemonade year round? Your answer could be yes to all of the above.
The city of Kirkland is a local destination for nightlife and great food. There are as many choices as the entire east side offers in an area with easy walking access, water frontage, and a nostalgic small town feeling throughout. Kirkland is a local hot-spot year round for good reason.
Marina Park - Downtown Kirkland
Kirkland Parks & Recreation has more than a few parks to offer. With its proximity to Lake Washington, there are many waterfront parks lining Kirkland's historic downtown neighborhood.
Marina park has a large public dock with moorage, a large community gazebo and ample water frontage.
Kirkland Transit Center - Downtown Kirkland
The Kirkland Transit Center is located in Downtown Kirkland just 3 blocks from Marina Park. The center serves seven Metro routes and one Sound Transit route.
The Cross Kirkland Corridor Trail is a 5.75 mile trail that spans the city and connects many businesses, park and rides, and residences for access by walking or cycling.
Kirkland also offers bike lanes on almost every arterial street, and has access from its beautiful downtown to the 520 Floating Bridge trail by bicycle.