Settled in 1869, Bellevue is a long-standing suburb of Seattle. When the SR-520 Floating Bridge opened in 1963, Bellevue went from a sleepy town across the lake from Seattle, to a booming suburb that offered a fifteen minute drive into downtown.
Today, Bellevue has a population of over 140,000 and the downtown area alone is home to over 1,250 businesses. Downtown Bellevue is well known for its high-end atmosphere. From the shops at the Bellevue Collection, to the widespread views of the lake and mountains, Bellevue is one of the most sought after places to live in the state of Washington.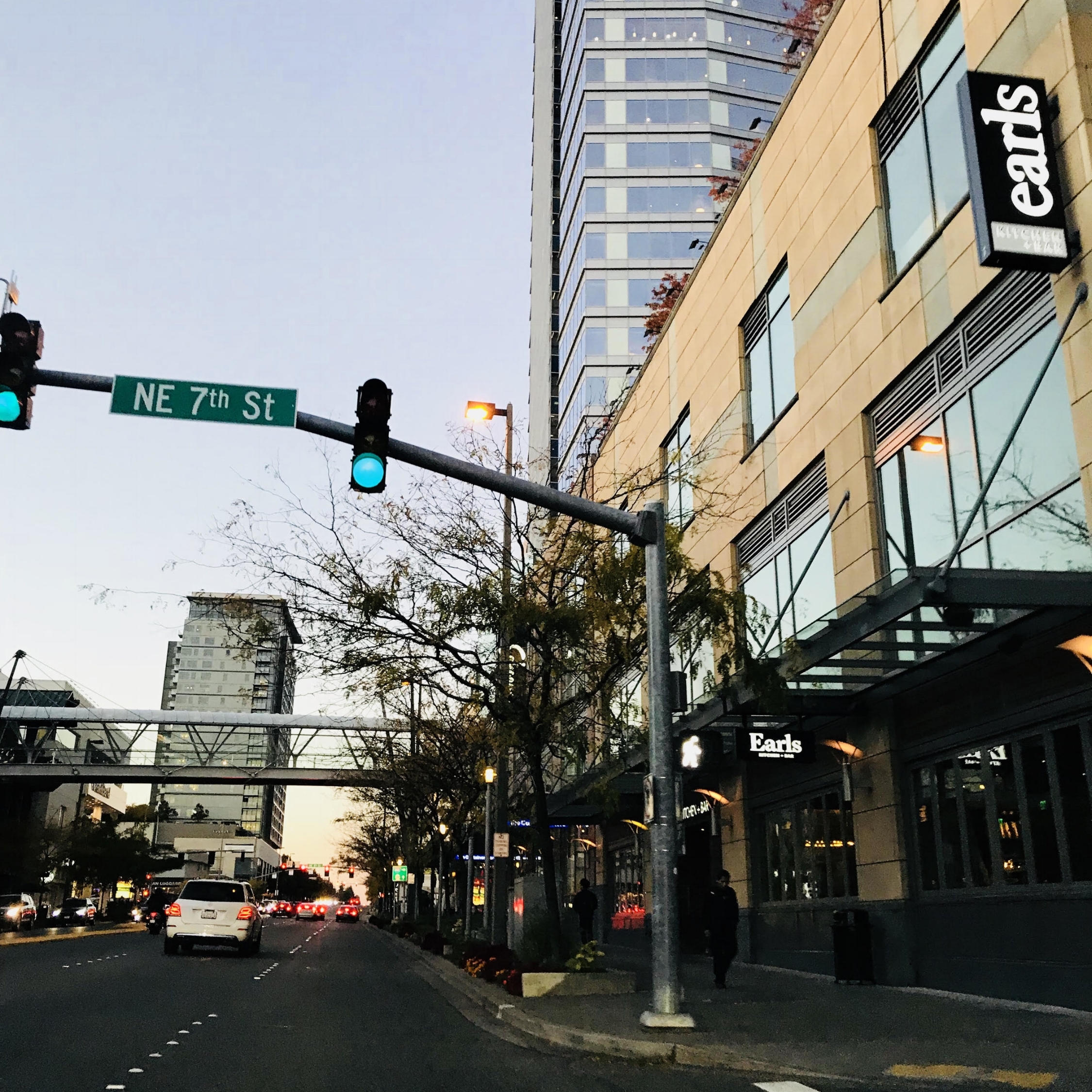 NE 7th St & Bellevue Way - Downtown Bellevue
Bellevue boasts some of the most luxurious appointments the Seattle area has to offer.
Whether you want to watch a movie with full drink/food service at the Cinemark Reserve, have dinner with a view at Ascend Prime Steak & Sushi, or shop at one of the Bravern's fine shops, the sheer choice of engaging activities with a boutique touch is an attraction of its own.
Living in the downtown neighborhood means you're within walking distance of the most luxurious urban center in Washington State.
Bellevue Park - Downtown Bellevue
Bellevue has 90+ parks, surpassing 2,500 acres of space dedicated to parks and recreation with over 80 miles of trails for walking and cycling.
Downtown Park (pictured) is a 21 acre oasis in the center of the city full of a large grass field, children's play area, and a beautiful man-made waterfall.
Public boat launches and beaches are also a part of Bellevue's Lake Washington waterfront allowing residents to enjoy the beautiful lake year round.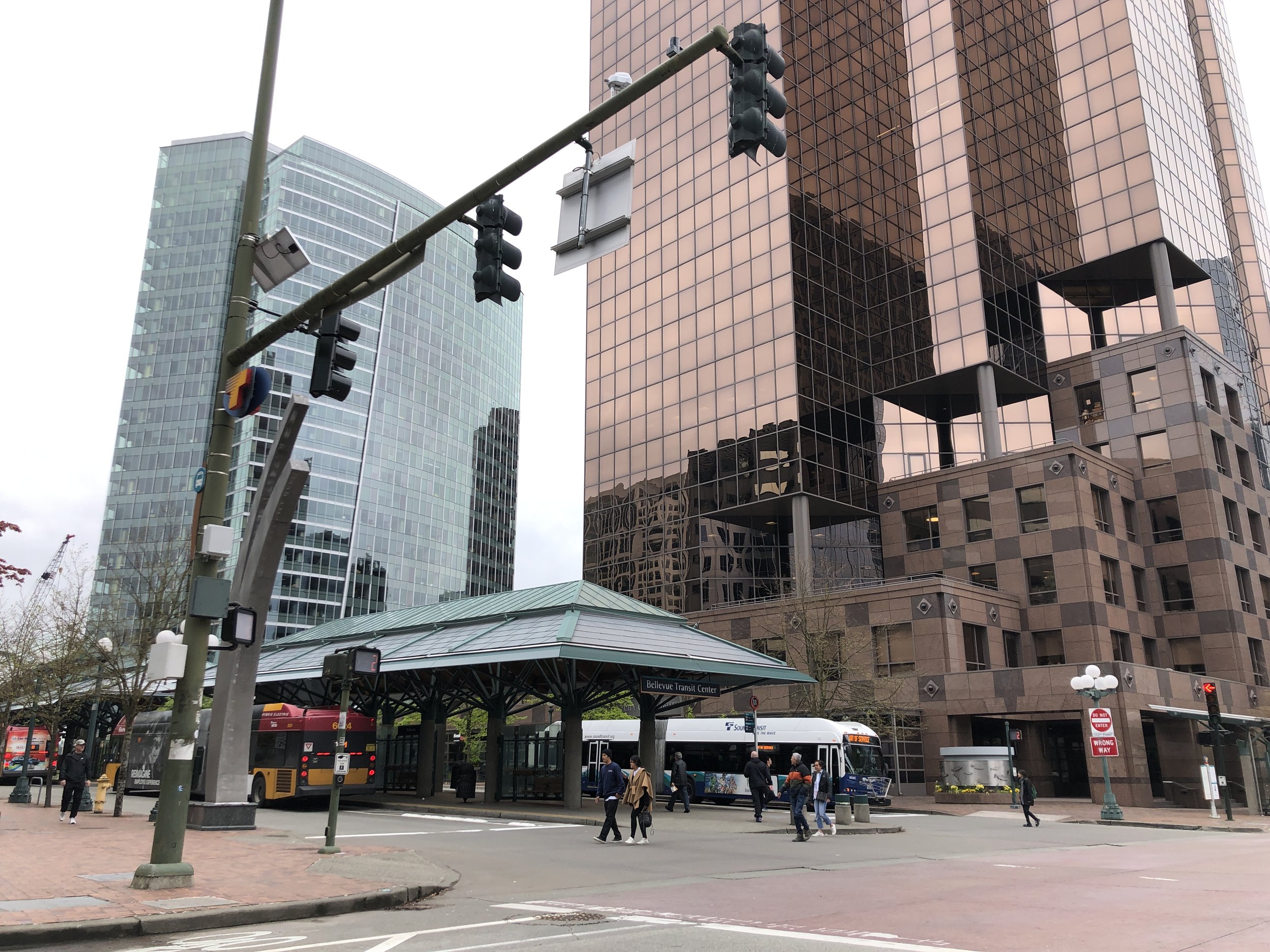 Bellevue Transit Center - Downtown Bellevue
The Bellevue Transit Center is located on 6th Street between 108th and 110th AVE NE. The Bellevue Transit Center has 12 bus bays, and service to almost every part of the Seattle metro area.
Bellevue is a Lime-Bike City, which means Lime-Bikes are conveniently parked at most street corners for use.
Electric car charging stations are abundant across the city as well as a Tesla charging center at Bellevue Square Mall.
Bellevue is in between I-90, SR-520, and I-405, providing easy access to major freeways.